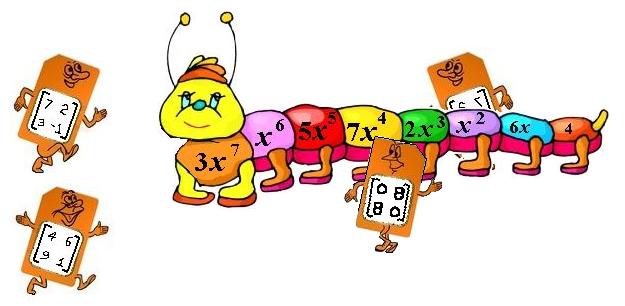 Matrices ... Polynomials ... it's

Matrinomials

The Marriage of Matrices and Polynomials

AU's Math 496 Spring 2018


Properties of matrices, polynomials, and their application to surprising mathematical questions.


The Mystique: (Click for sample topics)

The Man with the Plan (Whose idea is this, anyway?)
The Meeting Specs: Tuesdays and Fridays, 12:55 - 2:10 PM, at American University

The MumboJumbo: (A standard higher ed course description)
The Math Major: This course fulfills the

Elective 2

requirement for a BS in mathematics


Sign up Today!